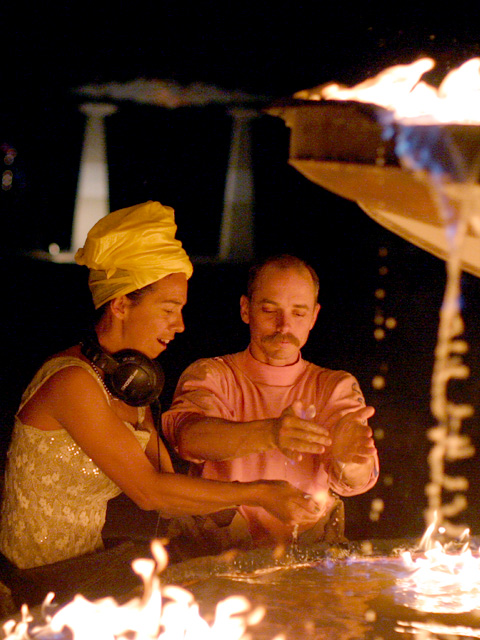 photo copyright 2003 by R. Scott Bartlett
Egeria had the honor of being placed in the Keyhole position at Burning Man 2002 -- the central art piece of Black Rock City, where the road from the Man comes into the road around Center Camp.
The fountain stood over 12' tall, with a 25' diameter courtyard around it, where people could meet, and sit to contemplate the fountain and the City.
The fountain transformed at night into fire.
The bust was crowned in a water spray during the day, and flame plume at night. She cried tears of water also, in the day, and flame tears at night. The fish that surrounded the supports for each tier, also spewed flame spouts at night to illuminate the fountain from below, to give it form in the dark areas at night. Six torches illuminated the surrounding area. And, of course, the water in the fountain itself was set alight.
In all, the fountain was a central intimate space for the City.